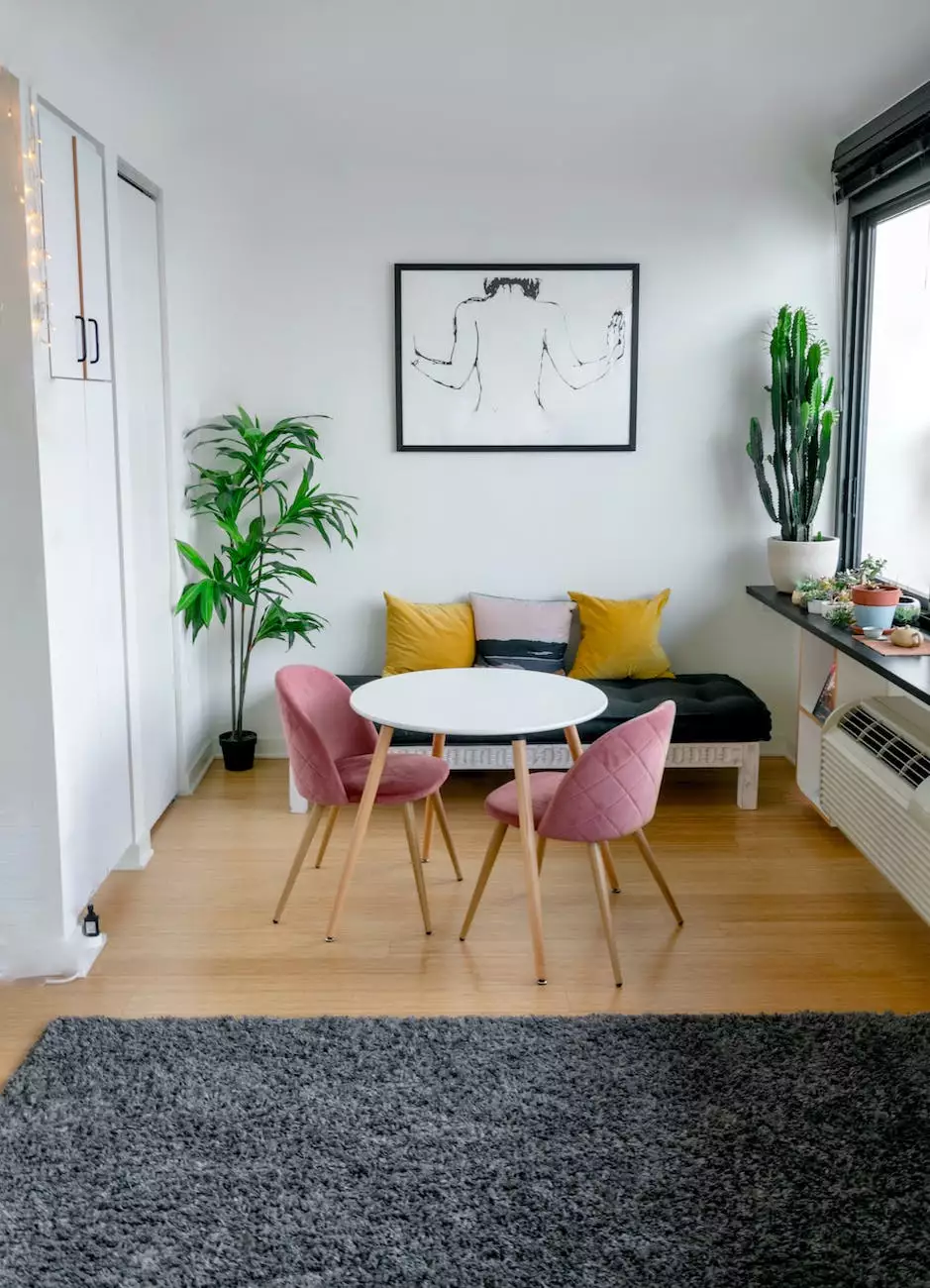 Elevate Your Home with Elegant Chests from Vast Furniture Factory
Welcome to Vast Furniture Factory's exquisite collection of chests, where functionality meets beauty. If you are looking to enhance your home's interior decor while optimizing storage space, you've come to the right place.
As a leading provider of premium home and garden furniture, Vast Furniture Factory brings you a diverse selection of high-quality chests crafted to perfection. Our chests are meticulously designed to meet the highest standards of durability, style, and versatility.
Unleash the Potential of Your Home with Stylish Design
At Vast Furniture Factory, we believe that every piece of furniture plays a crucial role in shaping the ambiance of your space. Our range of chests offers elegant designs that seamlessly blend with various interior styles, be it traditional, modern, or contemporary.
Each chest is thoughtfully crafted with attention to detail, incorporating intricate patterns, exquisite finishes, and premium materials. Whether you're seeking a chest for your bedroom, living room, hallway, or any other space, we have the perfect solution to meet your specific aesthetic preferences.
Optimize Storage Space with Functionality in Mind
Our chests not only serve as eye-catching decorative elements but also provide ample storage capacity for your belongings. Say goodbye to clutter and embrace a well-organized living space where everything has its place.
Designed with functionality in mind, our chests offer multiple drawers and compartments, allowing you to neatly store your essentials, clothing, accessories, and more. Experience the joy of effortless organization and create a harmonious atmosphere in your home.
Uncompromising Quality That Stands the Test of Time
At Vast Furniture Factory, we prioritize quality and durability in every piece of furniture we create. Our chests are no exception. Handcrafted by skilled artisans using the finest materials, our chests are built to last.
From solid wood chests to those featuring premium veneers, we ensure superior craftsmanship and robust construction. Invest in furniture that remains steadfast even with the wear and tear of everyday use, ensuring your satisfaction for years to come.
Discover the Perfect Chest for Your Home
With our extensive collection of chests, you'll find the ideal piece to complement your home decor. Whether you prefer a classic wooden chest with intricate carvings or a modern chest with sleek lines and a glossy finish, we have the perfect match for you.
Explore our selection and choose a chest that resonates with your personal style and requirements. Our knowledgeable team is always ready to assist you in making the right choice and provide expert guidance in creating your dream living space.
Experience Excellence with Vast Furniture Factory
As a trusted name in the home and garden furniture industry, Vast Furniture Factory stands for excellence and customer satisfaction. We go above and beyond to deliver products that exceed your expectations in terms of quality, style, and service.
Shop with confidence knowing that we prioritize your needs and offer a seamless shopping experience. Our commitment to customer satisfaction ensures that your journey with Vast Furniture Factory is nothing short of exceptional.
Enhance Your Home's Style with Vast Furniture Factory
Elevate your interior decor and optimize storage space with the stunning range of chests from Vast Furniture Factory. With our commitment to quality, style, and functionality, we guarantee that our chests will transform your space into an elegant sanctuary.
Browse our collection now and discover the perfect chest for your home. Unleash the potential of your living space with Vast Furniture Factory's exquisite craftsmanship and exceptional designs.