Kitchen - Custom Kitchen Furniture by Vast Furniture Factory
Jul 17, 2021
Kitchen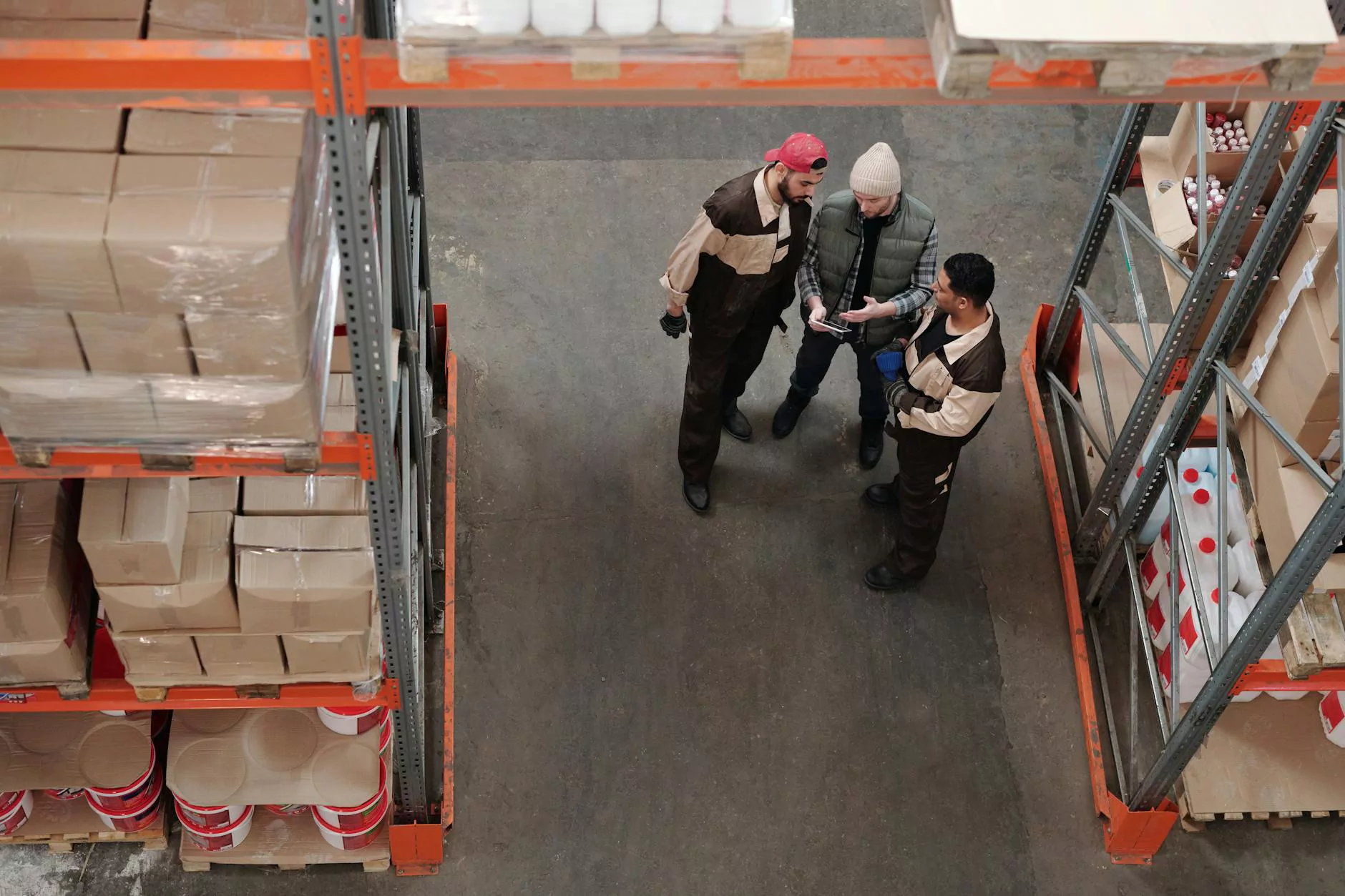 Elevate Your Kitchen with Exquisite Custom Furniture
Looking to create the kitchen of your dreams? Vast Furniture Factory offers a stunning collection of custom kitchen furniture that combines elegance, functionality, and unmatched craftsmanship. Our luxurious designs are tailored to fit your unique style and preferences, ensuring a kitchen that is both visually striking and highly functional.
Expertly Crafted Kitchen Cabinets
At Vast Furniture Factory, we understand that kitchen cabinets play a pivotal role in defining the overall aesthetic and functionality of your space. That's why we take pride in our wide range of custom kitchen cabinets, meticulously designed to cater to every taste and need.
Our team of skilled artisans spares no effort in creating kitchen cabinets that exude sophistication and quality. We offer an extensive selection of materials, finishes, and hardware options to ensure your cabinet design perfectly complements the existing aesthetics of your kitchen.
Whether you prefer a sleek and modern look or a more traditional appeal, our custom kitchen cabinets can be tailored to reflect your unique vision. With careful attention to detail, we combine form and function, providing you with ample storage space and seamless functionality.
Luxurious Kitchen Countertops
A beautifully designed kitchen deserves equally stunning countertops. Vast Furniture Factory offers an impressive range of custom kitchen countertops that are as visually captivating as they are durable.
From timeless granite and marble to sleek quartz and modern ceramic surfaces, our collection of kitchen countertops offers something for every style and preference. Our team of experts will guide you through the selection process, helping you choose the perfect material and finish that not only complements your cabinetry but also stands the test of time.
Whether you're seeking a durable surface for your culinary adventures or a show-stopping centerpiece for entertaining guests, our custom kitchen countertops will elevate your kitchen to new heights.
Revitalize Your Kitchen with Custom Lighting
The right lighting can transform your kitchen into a warm and inviting space. At Vast Furniture Factory, we understand the impact that well-designed lighting can have on the overall ambiance of your kitchen.
Our range of custom kitchen lighting options offers both functionality and aesthetic appeal. From elegant pendant lights to sophisticated under cabinet lighting, we have the perfect solution to create the atmosphere you desire.
Whether you're looking to highlight specific areas of your kitchen or illuminate the entire space with a warm and welcoming glow, our team will work closely with you to design and install custom lighting fixtures that meet your unique requirements.
Unleash Your Creativity with Custom Kitchen Islands
A custom kitchen island can serve as the centerpiece of your kitchen, adding a touch of elegance and functionality. Vast Furniture Factory offers a wide range of custom kitchen islands that are designed to meet your specific needs and enhance the overall aesthetic of your space.
Our skilled craftsmen carefully construct each kitchen island, paying meticulous attention to detail. Whether you desire additional storage, seating, or a dedicated workspace, our custom kitchen islands can be tailored to accommodate your requirements.
With our extensive selection of materials, finishes, and design options, you can create a kitchen island that perfectly complements your existing kitchen décor. From contemporary designs to more traditional styles, our team will help you choose the ideal configuration that suits your taste and enhances your kitchen's functionality.
Transform Your Kitchen with Vast Furniture Factory
Are you ready to elevate your kitchen to new levels of luxury and sophistication? Look no further than Vast Furniture Factory for the finest custom kitchen furniture that exceeds your expectations.
Explore our extensive collection of custom kitchen cabinets, countertops, lighting fixtures, and islands to find the perfect addition to your culinary haven. With our commitment to exceptional quality and unparalleled craftsmanship, Vast Furniture Factory is your ultimate destination for creating a kitchen that truly reflects your unique style and personality.
Contact us today and let our knowledgeable team help you bring your vision to life. Discover the limitless possibilities of custom kitchen furniture with Vast Furniture Factory – your partner in creating unforgettable kitchen spaces that leave a lasting impression.